Hisar Educational Foundation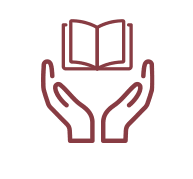 Hisar Educational Foundation was founded in 1970 by a group of education volunteers committed to promote modern and exemplary academic education in Turkey.
Foundations are non-profit organizations which channel individual donations to community benefit. Hisar Educational Foundation focuses on two leading schools in Turkey: Robert College and Hisar School. Hisar School is the first and only financial enterprise of the foundation. Donations made to Hisar Educational Foundation are exempt of corporate tax and income tax. Hisar Educational Foundation is subject to the Foundations Law; in addition, it is audited annually by an independent audit company.
For more than 50 years, Hisar Educational Foundation's goal has been to raise the academic standards in Turkey, and to promote the development of the country by educating individuals who will serve the community and their country.
To Support Hisar School;
For over 50 years, the Hisar Educational Foundation has striven towards improving educational standards in Turkey and contributing to Turkey's development by raising socially-beneficial, public-spirited individuals. You may support the Hisar Educational Foundation as part of various programs to help maintain Hisar School's modern, progressive and authentic educational activities and academic excellence and to help raise progressive, free-thinking youth as world citizens in line with Mustafa Kemal Atatürk's principles and values.
We thank all our donors for their contributions to Hisar School's position as one of Turkey's leading institutions today.
How to Make a Gift
Developed upon the approval of the Board of Hisar Educational Foundation, the following donation channels are available for Hisar School. Project-based conditional donations made to a particular fund are used for that specific project. Free sources of funds are channeled to activities for most effective use upon the approval of the Board of Hisar Educational Foundation.
Academic Funds
In line with its mission and values, Hisar School provides scholarships to best-performing students, and allocates significant sources for the professional development of its outstanding academic staff, as well as for the improvement of its technological and academic infrastructure so as to maintain its nation-wide leading position vis-a-vis constantly changing and evolving teaching and learning conditions of our era.
The following academic funds have been developed upon the approval of the Board of Hisar Educational Foundation. Project-based conditional donations made to a particular fund are used for that specific project. Such sources of funds are channeled to activities for most effective use upon the approval of the Board of Hisar Educational Foundation.
Scholarship and Financial Aid Fund
Our Foundation provides scholarships and financial assistance to support the most accomplishing and promising students of various social backgrounds in their access to education if and when they are in need. In this regard, applications for financial assistance and academic achievement scholarships are evaluated as per our school's Scholarship, Rewards, Financial and Administrative Assistance Directive (BÖMAY). 
Technology and Innovation Fund
Hisar School offers a robust academic program, elective courses, clubs, projects and extra curricular activities to students through the Sciences and Computer Education departments. Students are provided with the opportunity to develop creative and innovative projects in various areas of IT, technology and natural sciences.
Professional Development Fund
Hisar School places great importance on professional development for the skills and competencies of its academic and administrative staff so as to maintain academic excellence and quality education goals. In this regard, Hisar develops original training programs at national and international levels.
Facilities and Infrastructure Development Fund
Hisar School cares deeply about, and invests in, the efforts aimed at developing its academic infrastructure and facilities, establishing flexible learning environments, and building new centers and labs.
Other Academic Activities
Extracurricular activities are quite important for Hisar Schools o help  students gain an intellectual and social identity. Thus, sources are allocated for various social, cultural and arts events and meetings. 
FAQ About Donation
Can I donate online?
Yes, you can donate online:
Click here to donate with a credit card.
Click here to find out our account numbers for your EFT/wire transfers.
Contact us  for further information.
Can I donate anonymously or in the name of others?
If you wish to give anonymously and do not want your name to be visible to public on our website or documents, your name will remain anonymous.
If you wish to donate in the name of another person, your donation will be marked as "In the memory of…", "In honor of…", "In the name of…"
Can I learn how my donations is being used?
You can specify the intended use for your contributions, such as scholarships, personal development or even badminton club (conditional contributions). If it is a general donation, the Board will allocate your donation to the most needed area (unconditional contribution) in consultation with the leadership.
No matter the type of your donation, we will update you on the school activities and other events our students access thanks to your contributions at certain intervals.
Is my donation tax-deductible?
Yes, your contributions to Hisar School can be deducted from tax in Turkey.
What is a donation agreement?
A donation agreement is a document that lays out the commitment to make donations for a specific period. To give an example, your commitment may involve making online donations and providing funds at a later date. You can also make donations of large amounts over the course of a few months or years.
Can I donate for a specific project?
Yes, please contact us for details.
In which currency can I donate?
Donations are mostly made in Turkish Lira. However, you can donate in USD or Euro, as well. If your donation is in a currency other than TL, your contribution will be converted into TL based on the exchange rates announced by the Turkish Central Bank on the day of donation.