Hisar School General Data Protection (KVKK)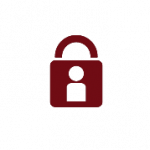 As per law 6698 of General Data Protection, Hisar School Committee for General Data Protection was formed with the approval of Hisar Education Foundation Board of Directors. For Hisar School General Data Protection Committee Guidelines, click here.
Committee Members
Bahadır Yıldız
IT Department Head

Chair

Füsun Toparlak
Middle School Vice Principal

Member

Hürriyet Erkmen
Human Resources Responsible


Member

Av. Erhan Kaya

Legal Counsel
Use of Personal Data
We do not collect any personal data unless you willingly provide information to us via e-mail or an online form, or by taking a survey.  Unless otherwise is specified, such personal data collected shall not be disclosed to any irrelevant third parties.  When a user enters their personal data, it shall be used solely for the purposes specified during the collection of data.
Consent
If a consent is required to use or disclose personal data, our school will ask for the consent of the authorized person. If such personal data belongs to a student, consent of the parent or guardian will be sought. If the student is found to have the mental ability and maturity to comprehend the results that may arise from the use or disclosure of the data required, both the parent's and the student's consent will be sought. The student's consent constitutes an opinion regarding the use or disclosure of personal data. The actual consent is deemed to be that of a parent or guardian in the case the data in question concerns minors.
Cookies
A cookie is a small text file that a website saves on your browser when you visit the site.  This helps the website recall the information associated with your visit (e.g. Calendar settings, the websites you have visited). This is convenient for your next visit as it keeps you logged in. Use of cookies during your visit to our website is not connected with your personal data under any circumstances. Web browsers allow you to refuse cookies or to accept certain cookies only or delete the previously-saved cookies. However, a list of functions may not run properly if you do not accept the cookies on our website.
Log Files
As with most of the standard website servers, our website also uses statistical tools, such as Google Analytics, in order to measure the amount of access to and use of our website. The information analyzed in this context include the IP addresses, geographical location of the visits (e.g. countries, cities etc.), browser type, ISPs, relevant pages, drop-off points, platform type, date/interval, the time spent on the pages and keywords used to access our website via search engines. Such information is anonymous and shall not be associated directly with personal users. We may use such information to determine the most- and least-visited areas of our website; identify any issues on our website; analyze the demographic trends of our visitors; and make it easier for people to search and find our website.
Google Analytics
This website uses Google Analytics to monitor our visitors' engagement with our website. Your web browser automatically sends some of your information to Google. Such information include URL or IP address of the website you visit. Google may set cookies or read the existing cookies for your browser. Please visit www.google.com/policies/privacy/partners/ for more information on how Google uses data when you visit our website.
Links
This website may redirect to other website via links. Please be noted that we shall not be responsible for any of the security applications of such websites. We recommend our users to exercise care when they leave our website and read the privacy agreements of each website where personal data is collected. This privacy agreement applies solely to data collected from this website.
Privacy
This website takes the necessary measures to protect the personal data of our users. When users enter personal data (e.g. contact information or credit card details etc.) via online forms, sign-up forms and online shopping, such data is encrypted with SSL (secure sockets layer). Servers that store personal data run on a secure environment. We do not retain any credit card numbers on our website's servers under any circumstances.
Non-Secure Means of Communication
Posts on discussion forums, discussion panels, blog comments and Alumni Notes might be viewed by other users. If these platforms are not protected, they might be open to public. Please exercise due care when sharing your personal information on such platforms.
Contact Information
Please contact us should you have any questions or suggestions on our privacy policy.