AN IMPRESSIVE TRANSFORMATIVE JOURNEY FROM INQUISITIVE CHILDREN TO RESPONSIBLE INDIVIDUALS

Hisar School, with its leading academic staff, have been raising researchers, questioning, self-confident, moral and highly aware individuals.
With 1194 graduates and 1643 students, Hisar community think and work to serve our country, the world and humanity.
Information Strategies Center
As Information Strategies Center, we continue our efforts to ensure that information and communication technologies are included as a natural part of the education process.
Writing Center
In Writing Center, there is a friendly and comfortable environment where visitors are interested in their author identities and talked about writing. Educators aim to help develop ideas and express them in the most clear and effective way possible.
Innovation Center
Innovation Center is designed as an interdisciplinary and multidisciplinary platform to teach and learn with STEAM-oriented programs that support interaction with the technology community and the effort to achieve excellence in K-12 education.
University Counseling and Career Center
In our Career Center in accordance with the mission and vision definition of Hisar School, our primary goal is to guide and support our students in course selection, career orientation, university preparation-application and selection processes.
Cultural Center
Our Cultural Center, with its fully equipped professional concert, theater and exhibition halls, creates a cultural bridge between the students, parents, administrative and academic staff of Hisar School, the surrounding schools and the residents.
Professional Learning Center
PLC provides a system of innovative, creative, participatory opportunities and research environments by offering training programs on national and international platforms that will support and develop the knowledge and skills of all School staff.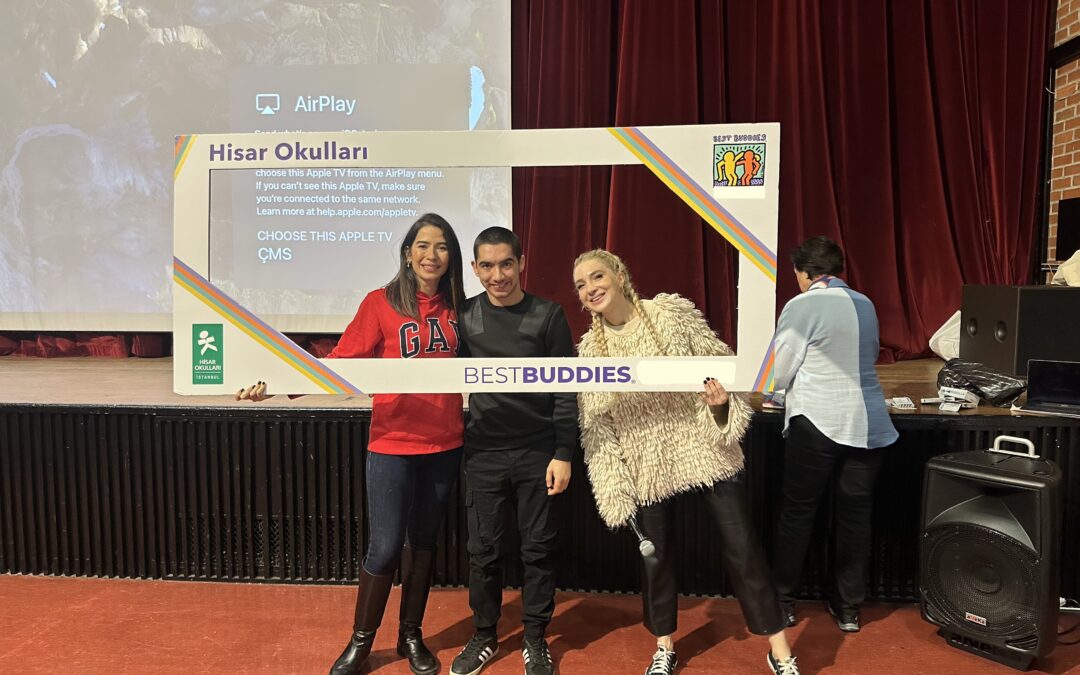 Hisar High School volunteer students and Ahmet Edip Önder Special Education Vocational School students came together in line with Best Buddies Türkiye's project to establish one-to-one friendships for individuals with special needs and to create a space for common life, carried out by the High School Social Responsibility Projects Coordinatorship. Our students met their friends, did a t-shirt painting activity and immortalised the moment they spent together by presenting the t-shirts they painted to each other.